Place/Date: Shanghai, China – June 23rd, 2021 at 10:35 pm UTC · 2 min read
Contact: Gan YI,
Source: Cryptocurrency Conference 2021
Institutions are investing cryptocurrency push it get into the mainstream.
It is well known that Bitcoin and Ethereum are currently the most famous digital cryptocurrency in the world.But in addition, Defi, NFT, and IPFS are showing the booming development trend with the appreance of cryptocurrency  underly blockchain technology.
Cryptocurrency Conference 2021 (CCC2021) will be held on August 13-14 in Shanghai, China. The conference is a valuable Cryptocurrency market information sharing platform between China and the world, propeling the global cryptocurrency market forward.
"GETTING INTO THE MAINSTREAM" is theme of CCC2021, and Defi, NFT, web3: Distributed storage will be the core topics for duscussion.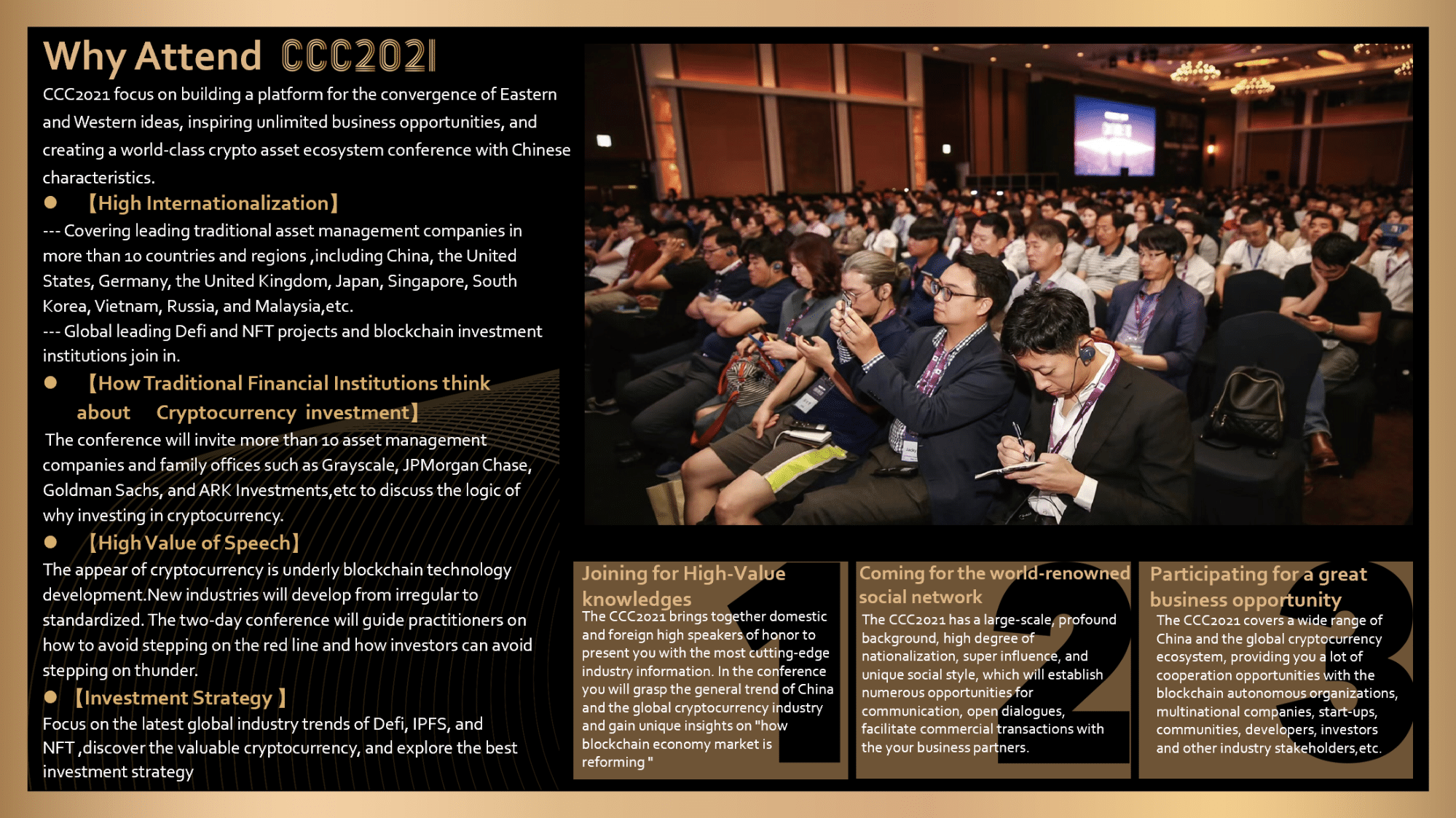 High Value of Speech
The appear of cryptocurrency is underly blockchain technology development. New industries will develop from irregular to standardized. The two-day conference will guide practitioners on how to avoid stepping on the red line and how investors can avoid stepping on thunder.
High Internationalization
Covering leading traditional asset management companies in more than 10 countries and regions, including China, the United States, Germany, the United Kingdom, Japan, Singapore, South Korea, Vietnam, Russia, and Malaysia, etc.
Global leading Defi and NFT projects and blockchain investment institutions join in.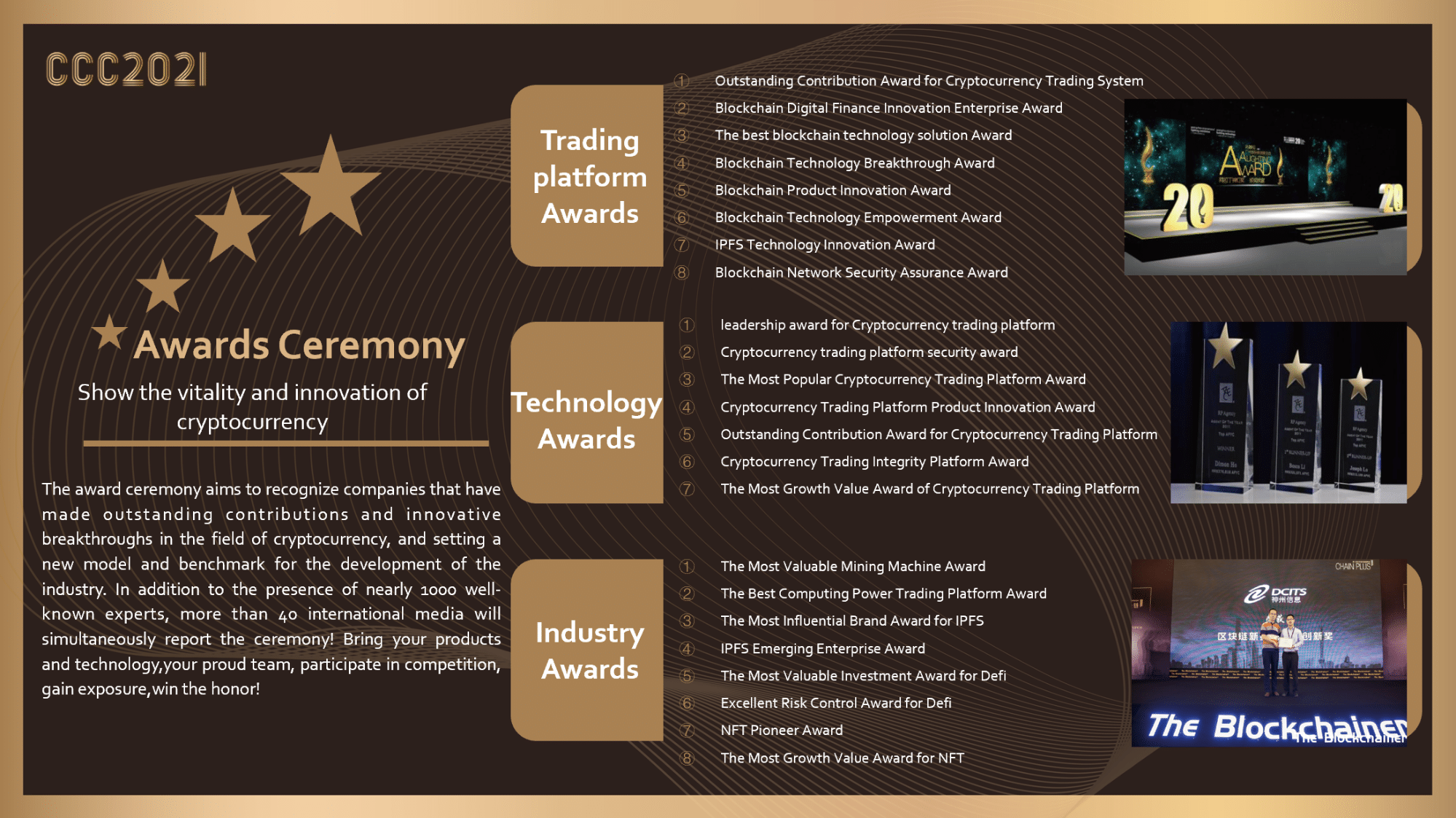 Awards Ceremony
The award ceremony aims to recognize companies that have made outstanding contributions and innovative breakthroughs in the field of cryptocurrency, and setting a new model and benchmark for the development of the industry. In addition to the presence of nearly 1000 well-known experts, more than 40 international media will simultaneously report the ceremony! Bring your products and technology,your proud team, participate in competition, gain exposure, win the honor!
Registration: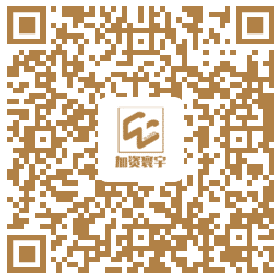 Subscribe to our telegram channel.
Join