Place/Date: – July 16th, 2021 at 6:50 pm UTC · 4 min read
Source: SupreNFT
According to official news, SupreNFT completed its Series-A financing at the beginning of this month, and stated that Picasso Group and its NFT investment department led the investment of US$5 million in Series-A funding, followed by Charles de Gualle Fund and dozens of other investors, such as Noor Capital, Hash ventures, VTB capital, Herz capital, Richdad investment Capita and Mightficient Capital.
Picasso Group, founded in 1989, has a history of nearly 30 years, representing the major artist families (Paul Cezanne and Maxfield Parrish) in Europe and the United States and the National Museum of American Illustration. It was the first to obtain authorization to use some paintings of Picasso PICASSO, the world's top art master, for commercial purposes in the Asia Pacific region. Subsequently, it was the first to bring Picasso into the fashion circle with the European Artists Management Association, and the first to cooperate with the legal management agency of the Picasso family and to establish the commercial brand "PICASSO".
Mr. Junma of the Charles de Gaulle Fund said,
"Blockchain is a revolution, NFT will be the fuse of this revolution, and SupreNFT is the most potential NFT project he has seen, so he hopes to build and develop together."
Mr. Junma is a person with world influence and an active figure of the Charles de Gaulle Fund. He has been active in strengthening the international relations between China and France, He is also an expert and collector in the field of high-end art in Europe.
Noor Capital is a company headquartered in the UAE, licensed and regulated by the UAE Central Bank and the UAE Securities and Commodities Authority. The first blockchain company with an encryption license in the Middle East.
VTB Capital is a Russian investment bank. Together with the corporate and retail businesses, it is one of the three strategic business units of the VTB Group. According to industry rankings such as Bloomberg, Thomson Reuters and Dealogic, VTB Capital has ranked among the top investment banks in Russia, CIS countries and Central and Eastern Europe.
At this time, Picasso Group led the Series A investment of US$5 million, followed by Charles de Gualle Fund, which undoubtedly strengthens SupreNFT's strength endorsement in the global context. In the future, SupreNFT will cooperate with Picasso Group and Charles de Gualle Fund to make more breakthroughs and explorations in the global NFT field, and develop more in-depth exchanges and cooperation!
It is reported that SupreNFT is a diversified integrated NFT platform that is committed to NFTing and digitizing the world's top artworks and star IPs, as well as providing NFT creation and trading, auction, physical mapping NFT, mortgage and other functions, offering an integrated ecology for creators and users. SupreNFT will also set up a top NFT artist incubation team to provide a bridge for traditional top artists to enter the NFT, and will also join art charities and participate in sponsoring art museums, organizing art exhibitions or publications, setting up awards, supporting artistic creation, and establishing relevant art collections and other aspects.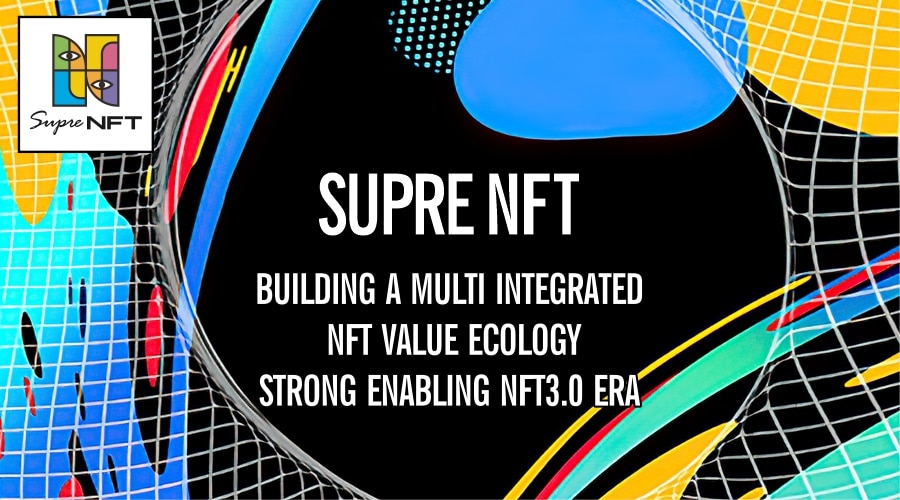 SupreNFT is a comprehensive functional NFT casting and trading platform, aiming to create a new era of NFT2.0. Currently, SupreNFT has developed a strategic cooperative partnership with many well-known global luxury brands and art platforms. The platform will be officially launched in August, and then roll out numerous NFT sections, including a powerful NFT ecosystem integrating creation, entertainment, display, social contact, trading, and meta-universe, in order to empower the global NFT market. In addition, SNFT is an evidence of the rights and interest of SupreNFT. With SNFT, the platform links users with the long-term commercial value of SupreNFT, allowing users to share the ecological growth dividend and the NFT era dividend!
SupreNFT — Insight into the great legend and exchange the value without restriction!
Subscribe to our telegram channel.
Join