Place/Date: – July 19th, 2021 at 12:20 pm UTC · 2 min read
Contact: Pawtocol,
Source: Pawtocol
Pawtocol, the world's most advanced pet community, has announced it has successfully launched its bridge to binace project to give UPI (Universal Pet Income) the ability to work seamlessly on all blockchains such as Ethereum.
Karim Quazzani, CEO of Pawtocol, says:
"We've created a utility token with a purpose that solves real life problems using blockchain. We want this token to be compatible with as many blockchains as possible to help mass adoption and save as many pet lives as possible."
The Pawtocol Bridge to Binance will allow any UPI holder to move their token freely with cheaper transaction costs.
For an ESG company such as Pawtocol, it is also environmentally more friendly because this system uses proof of stake instead of proof of work — which uses a lot of energy. This allows Pawtocol users to be environmentally correct and mint NFTs, that help virtual pet adoption, for their NFT marketplace, a lot less expensive and using less energy,
To learn more about how to simply purchase UPI,  go here for non US residents and here for US Residents.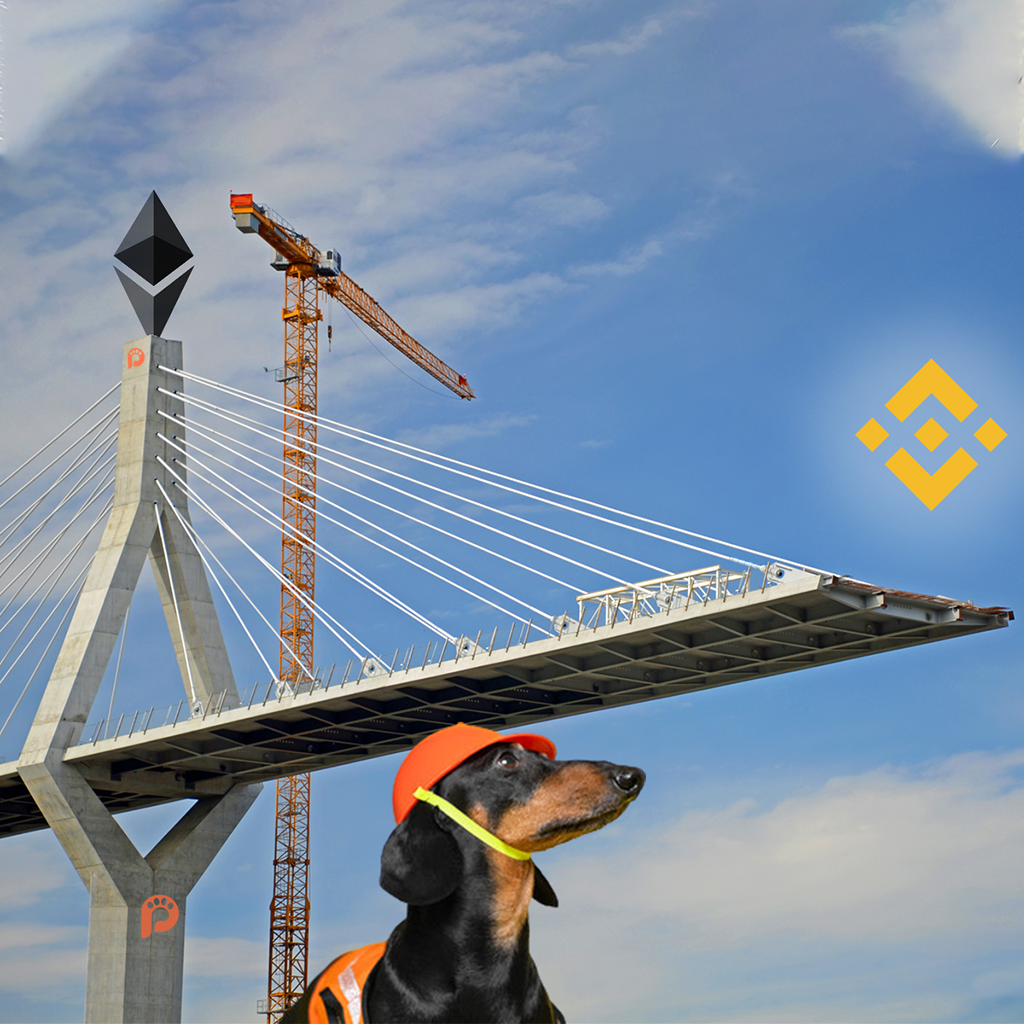 About Binance Bridge
The Binance Bridge Project is a cross-chain bridging service that aims to increase interoperability between different blockchains. It essentially lets anyone convert selected coins into wrapped tokens (or "pegged tokens") to be used on Binance Chain and Binance Smart Chain.
About Pawtocol
PAWTOCOL practices ESG principles by being Environmentally and Socially responsible, with inclusive and transparent Governance (the backbone of Blockchain) – while showing users how to use their pet's data to not just help other pets and pet parents, but to earn income as well. Pawtocol has created the first NFTs about to be publicly traded in their NFT Marketplace which is dedicated to animals and animal welfare organizations. They have also invented  the revolutionary plant-based ESG Blockchain Pet Tags, and developed their own search engine HeyDogi.com. UPI (Universal Pet Income) is their cryptographic token, an ERC-20 token powered by the Ethereum Blockchain.
Social media: Telegram, Twitter, Facebook, YouTube, Instagram.
Subscribe to our telegram channel.
Join