Long-term holders (LTHs) have emerged to be significant players in the Bitcoin (BTC) ecosystem. For instance, they have been setting the accumulation ball rolling by purchasing more BTC.
As a result, the Bitcoin supply held by LTHs continues going through the roof after recently hitting 66%. On-chain metrics provider Glassnode explained:
"The proportion of Bitcoin supply held by LTHs continues to trend higher as coins are held dormant. Previous bull markets were triggered when LTH supply reached between 63.6% and 71.5% although often after many months at these levels. LTHs currently hold 66% of the BTC supply."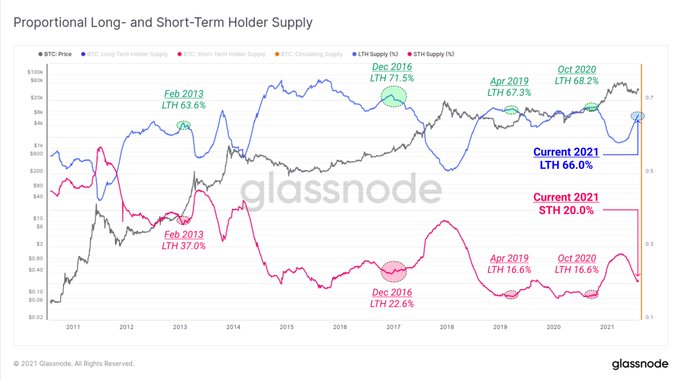 This holding uptrend was recently boosted by the recent dip, which saw lows of $29.5K hit. Therefore, long-term holders took advantage of the enormous buying opportunity presented. 
New Bitcoin users hit record-high
According to on-chain analyst Will Clemente:
"The number of new users coming on the Bitcoin network continues to reach new all time highs."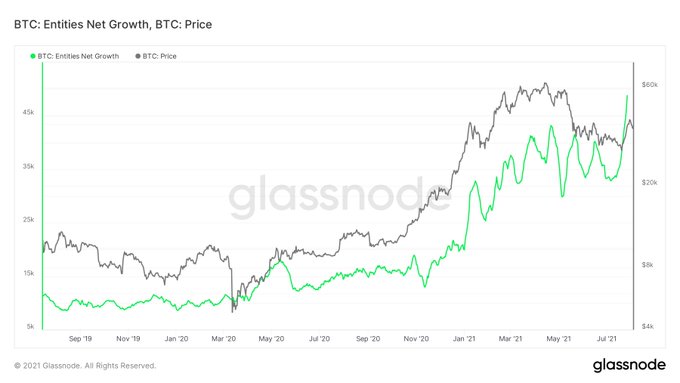 Bitcoin adoption has been experiencing an uptick, with Sub-Saharan Africa and Northern America leading the pack. Reportedly, 46 million Americans own BTC, making the leading cryptocurrency one of the most held financial assets in the nation. 
BTC leaves exchanges in droves
Santiment, a crypto analytic firm, acknowledged that Bitcoin was experiencing a huge wave of coins exiting exchanges indicating less selloff risk because coins were being moved to offline wallets. Furthermore, this is bullish because it demonstrates a holding culture.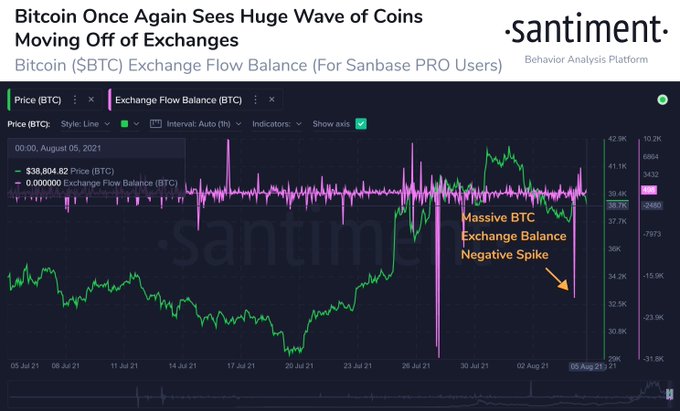 On the other hand, BTC hashrate is experiencing an uptrend, as acknowledged by Documenting Bitcoin. The market insight provider noted:
"Bitcoin hashrate is beginning to recover from one of the largest infrastructure displacements in modern history—with roughly 45% of the Bitcoin mining industry relocating continents."
As LTHs currently hold 66% of Bitcoin supply, whether this will trigger a bull run as has been the case before remains to be seen.
Image source: Shutterstock