Bitcoin miners outflow volume reached a monthly low of 47.163 BTC, indicate that the pessimistic sentiment is still ongoing.
The top cryptocurrency is a digital asset containing cryptographic protocols that make transactions secure and immutable. Crypto…">cryptocurrency was hovering around $40,030 during intraday trading, according to CoinMarketCap. BTC suffered a sharp correction from an all-time high (ATH) of $64.8k recorded in mid-April, instigated by a market crash.  
Despite Bitcoin (BTC) regained momentum and surged past the $40k psychological level earlier this week after hitting lows of $30k on May 19. 
The monthly lowest outflow volume indicates that Bitcoin miners are not yet out of the woods, acknowledged by on-chain metric provider Glassnode.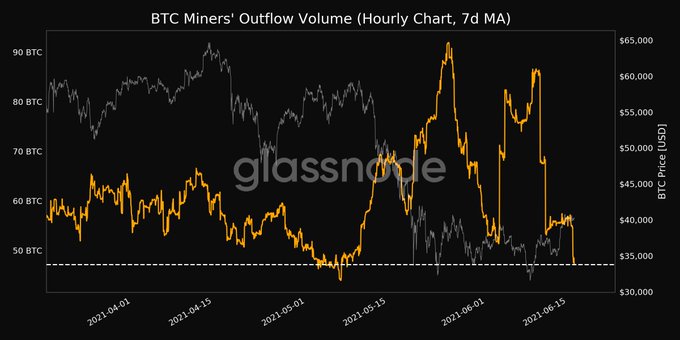 Crypto analytic firm Dilution-proof had previously stated that BTC miners' wallet net flows were increasingly turning negative, cutting into their profit margins. Furthermore, the bitcoin miner in a given period of time (usually a second)….">hashrate had dropped.
The hashrate is used to measure the processing power of the BTC network. It allows computers to process and solve problems that would enable transactions to be approved and confirmed across the network.
When more miners join the Bitcoin network, more computational guesses per second are needed to find the solution. As a result, the hash power will increase, and Bitcoin's network difficulty will go up.
American investors were the biggest group of Bitcoin holders in 2020
According to crypto data provider Documenting Bitcoin:
"Americans earned over $4 billion from hodling Bitcoin in 2020 — more than 3x as much as investors in any other country."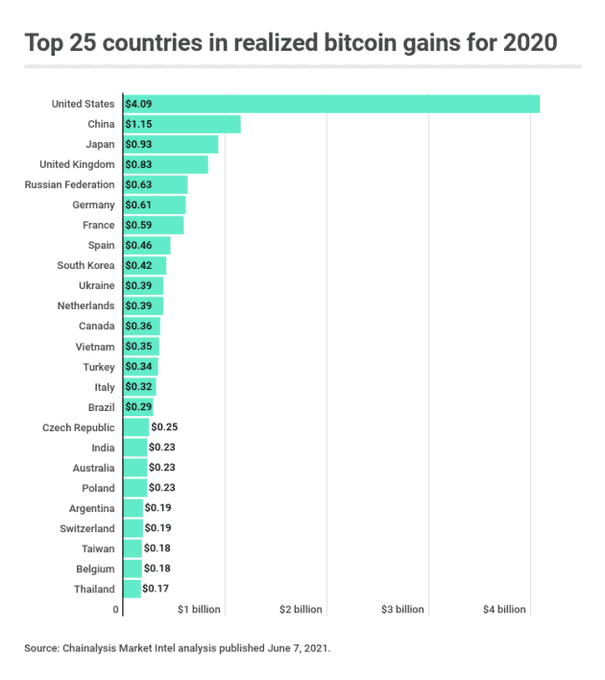 These investment decisions made by these American Bitcoin holders paid off as they generated more than $4 billion in return.
The holding culture on the Bitcoin network keeps growing, as revealed by Glassnode. The crypto insight provider stated:
"The amount of hodled or lost Bitcoin coins just reached a 1-month high of 7,085,633.214 BTC."
Glassnode also stipulated that large volumes of Bitcoin accumulated in the early bull run remained tightly held, even as price traded back around their cost basis.
It, however, remains to be observed how BTC plays out in the short term.  
Image source: Shutterstock